
January 9, 2011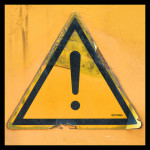 "Give whatever you are doing and whoever you are with the gift of your attention." Jim Rohn 
But the question is, what ARE you doing? ARE you paying attention?
When I read this quote recently, it made me think about the people I've worked with, friends and family (bless them) who have sometimes found themselves operating on auto-pilot – going through the motions of their lives and struggling to get ahead.
It frustrates me actually, to see people stuck like that. Life is about choices – why choose to live like that, moaning to others about how hard things are? They are putting their attention on all the wrong things – the things that they are unhappy with – and guess what? Universal laws give them more of what they focus on.
I urge you to pay more attention to the things you want in your life – those unrealized dreams, and the things that bring you pure joy. Write down and commit to some goals to bring fun, challenge and positive change in your life. Because once you give these few things the gift of your attention the result will be a more fulfilled life, and that's a reward to sit up and notice.